Welcome to The Woody Creeker Magazine & Welcome to Woody Creek!
We are happy to celebrate our 15th anniversary with all of you, with this digital platform you are reading right now. Thank you for reading and being a part of our community all these years. Stay tuned as new and archived articles are being posted every week!
Please enjoy the magazine, even though we are still under construction. Thank you!
---
Featured Article
Hunter's final manuscript "Shotgun Golf will Bill Murray" published by ESPN and Simon & Schuster (& The Woody Creeker)
Viral Menace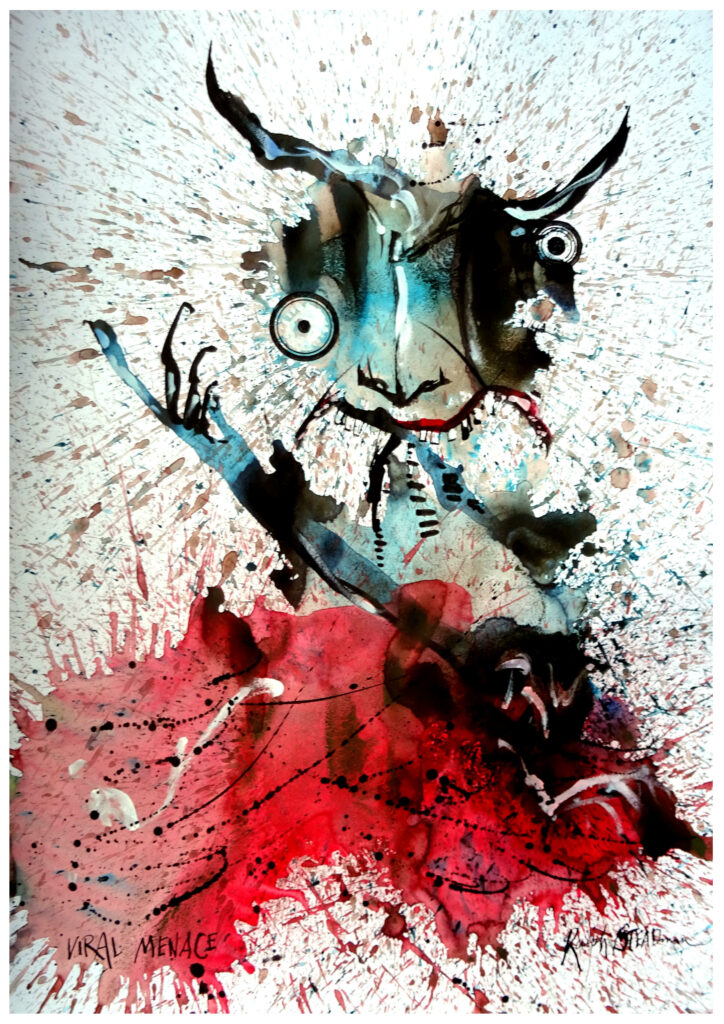 Keep a close look at this space.
Articles are coming when you least expect it.
BY ROB AZEVEDO I have a confession to make: I haven't smelled poop in seven weeks. I mean, not a hint, a whiff, the slightest tang of that rank odor. Not mine, yours, the dog, the trucker in the stall next to me or anyone else's has gotten past these nostrils since the beginning of…
Life in Woody Creek
BY GEORGE STRANAHAN The Capital Creek road winds up past the trailhead to Capital Lake into lodgepole pines and to a shallow pond,…
BY ANDREW TRAVERS We were a mile or so into a hike through the red clay cliffs behind Owl Farm, Athena and I.…
As it is in the Celtic Tradition, summer is the time of the year for Pilgrimages. A pilgrimage is a prayer in the…
History Lessons
BY WALTER ISAACSON In addition to serving as President and CEO of The Aspen Institute, Walter Isaacson is a writer, biographer, thinker, force…
BY DAVID AMRAM For Hunter S. Thompson, February 2006 By David Amram for his forthcoming book Nine Lives of Musical Cat I first…
---
Conversations in the Kitchen
KEEPING THE GREEDHEADS OUT
WITH GEORGE STRANAHAN
P.J. O'ROURKE INTERVIEWS HUNTER S. THOMPSON A few days after the birth of this magazine, a huge box arrived with hundreds of pages of…
WITH ANDY HALL This issue's "Conversations in the Kitchen" department of the Woody Creeker is pleased to introduce you to Andy Hall. He is…
HAL HADDON INTERVIEWS ED BRADLEY HAL HADDON: I'm in Woody Creek with Ed Bradley. Ed has graciously consented to give an inTerview for the…
INTERVIEW WITH GONZO LAWYER HAL HADDON INTRODUCTION BY ANITA THOMPSON We were somewhere around Barstow on the edge of the desert when the drugs…
---
Conversations in the Kitchen
KEEPING THE GREEDHEADS OUT
WITH GEORGE STRANAHAN
P.J. O'ROURKE INTERVIEWS HUNTER S. THOMPSON A few days after the birth of this magazine, a huge box arrived with hundreds of pages of…
WITH ANDY HALL This issue's "Conversations in the Kitchen" department of the Woody Creeker is pleased to introduce you to Andy Hall. He is…
HAL HADDON INTERVIEWS ED BRADLEY HAL HADDON: I'm in Woody Creek with Ed Bradley. Ed has graciously consented to give an inTerview for the…
INTERVIEW WITH GONZO LAWYER HAL HADDON INTRODUCTION BY ANITA THOMPSON We were somewhere around Barstow on the edge of the desert when the drugs…
---